You can download the visuals to illustrate the story from HERE
A couple of rounds past the halfway mark of the Turkish Airlines EuroLeague Regular Season, the league is proving as dramatic as ever, registering historical records in arena attendance as well as in competition balance.

In the arenas, 8,810 people on average are witnessing one of the most exciting seasons on record. This is the highest attendance figure in the league's history, surpassing the incomplete 2019-20 season's figure of 8,739. The highest numbers for any complete season to date was that of 2017-18, with 8,413 spectators per game.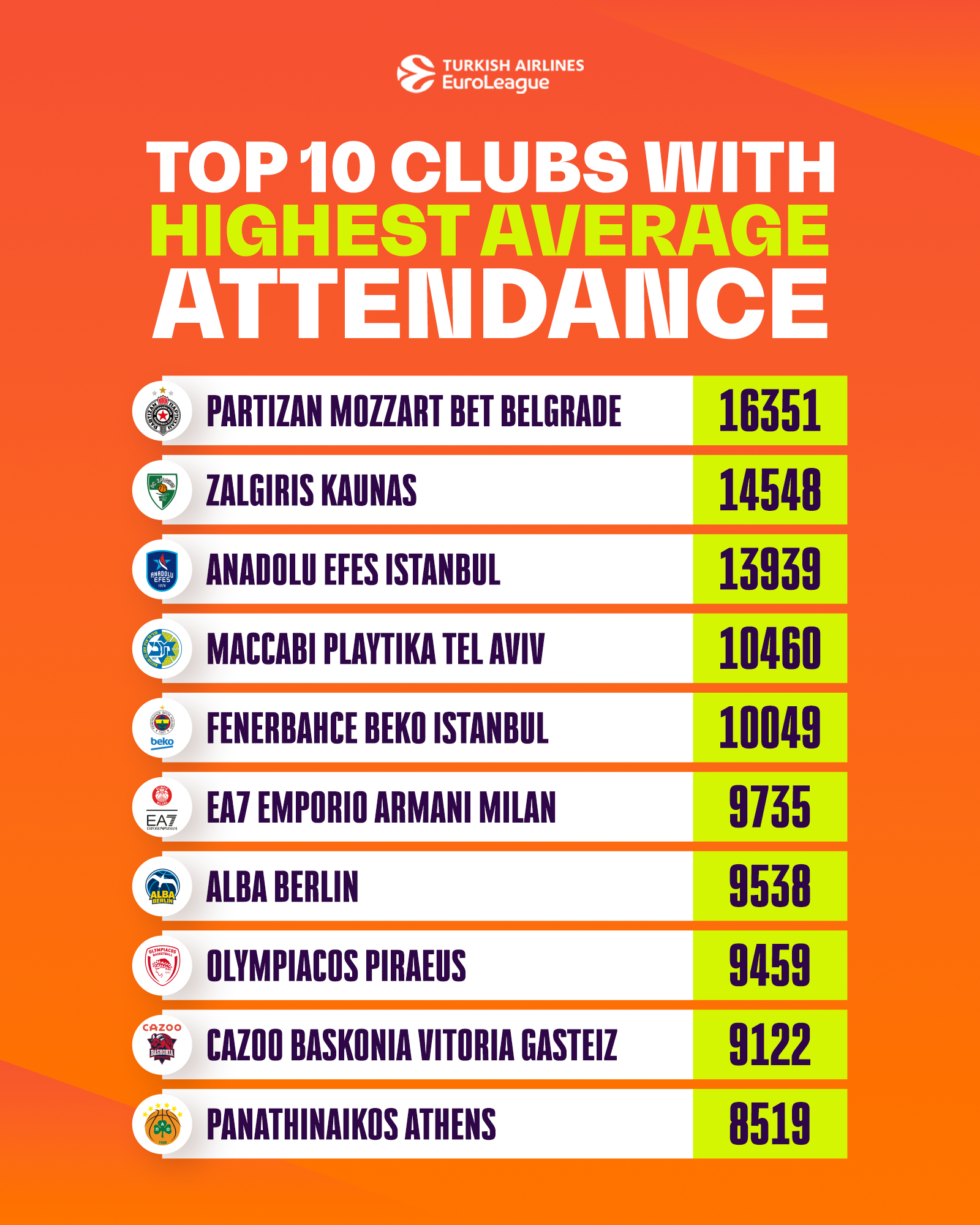 Full arenas have been a constant this season, with the venues setting a record fill rate of 76.07%. That's not just above the 74.96% fill rate experienced during the incomplete 2019-20 season but significantly higher compared to the 2018-19 (68.04%) and the 2017-18 (65.78%) seasons.
Interest levels in the league continue to rise in a season that is arguably the most balanced ever, honoring the league's claim that "Every Game Matters".
After 171 games played over 19 Rounds, we can see the most balanced standings, the most games decided by less than 3, 5 or 10 points, and the shortest difference between home and away victories since the current 18-team round-robin format was adopted.
Four teams (AS Monaco, FC Barcelona, Fenerbahce Beko Istanbul and Olympiacos Piraeus) remain tied in the second position of the standings, just one win behind Real Madrid, the current leader with 13 victories. The fight for the playoffs is more alive than ever, with the last team in the standings being just four wins away from the eighth and last playoffs place. The percentage of victories by the season leader as compared to the rest of participating teams also shows a clear trend this season of closer proximity and thus more competitiveness among all teams.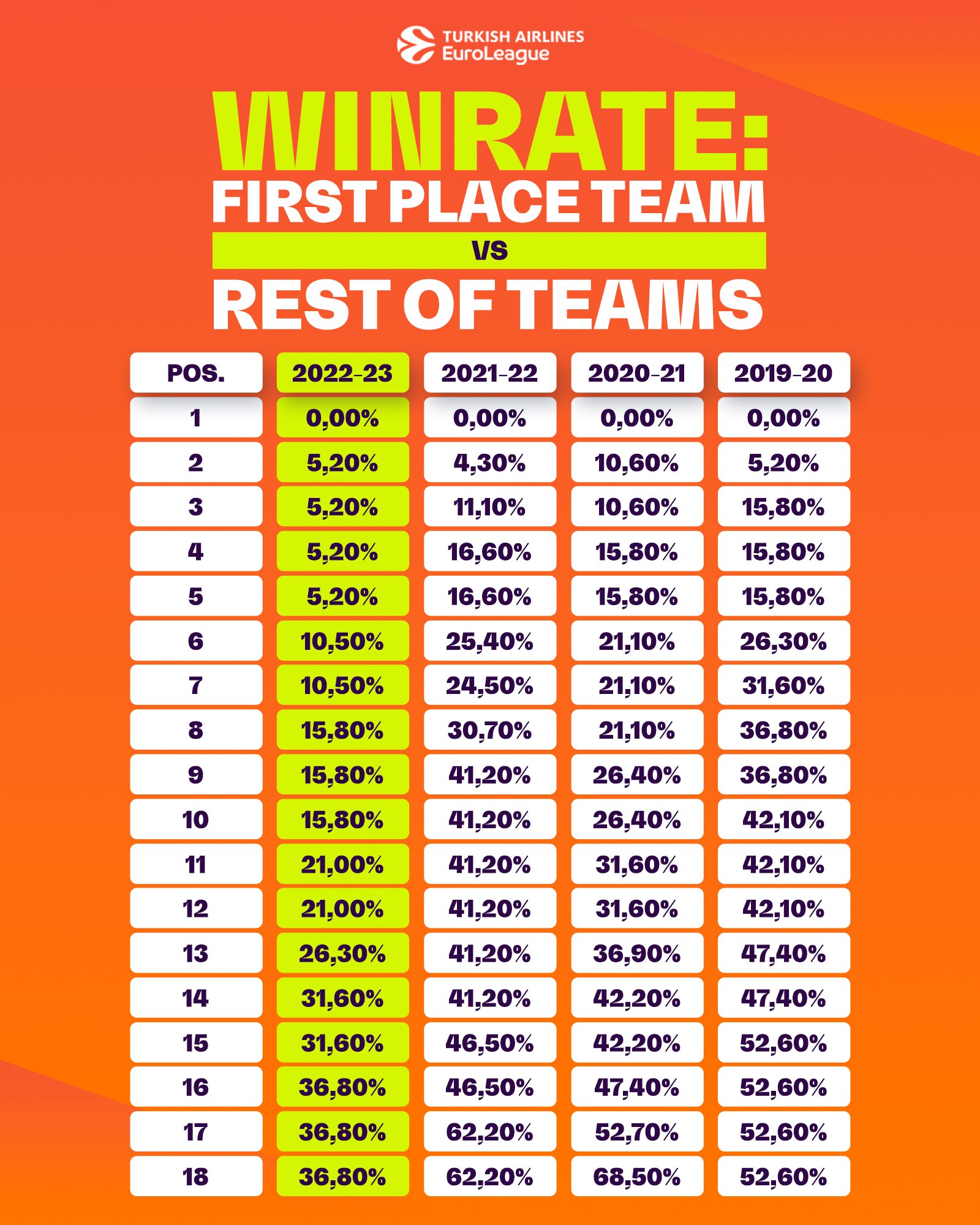 The standings clearly reflect how home and away victories are more balanced than ever, with the exception of the 2020-21 season, when the global pandemic didn't allow for in-arena attendance. This season, road teams are enjoying a 6.50% increase in victories as compared to last season.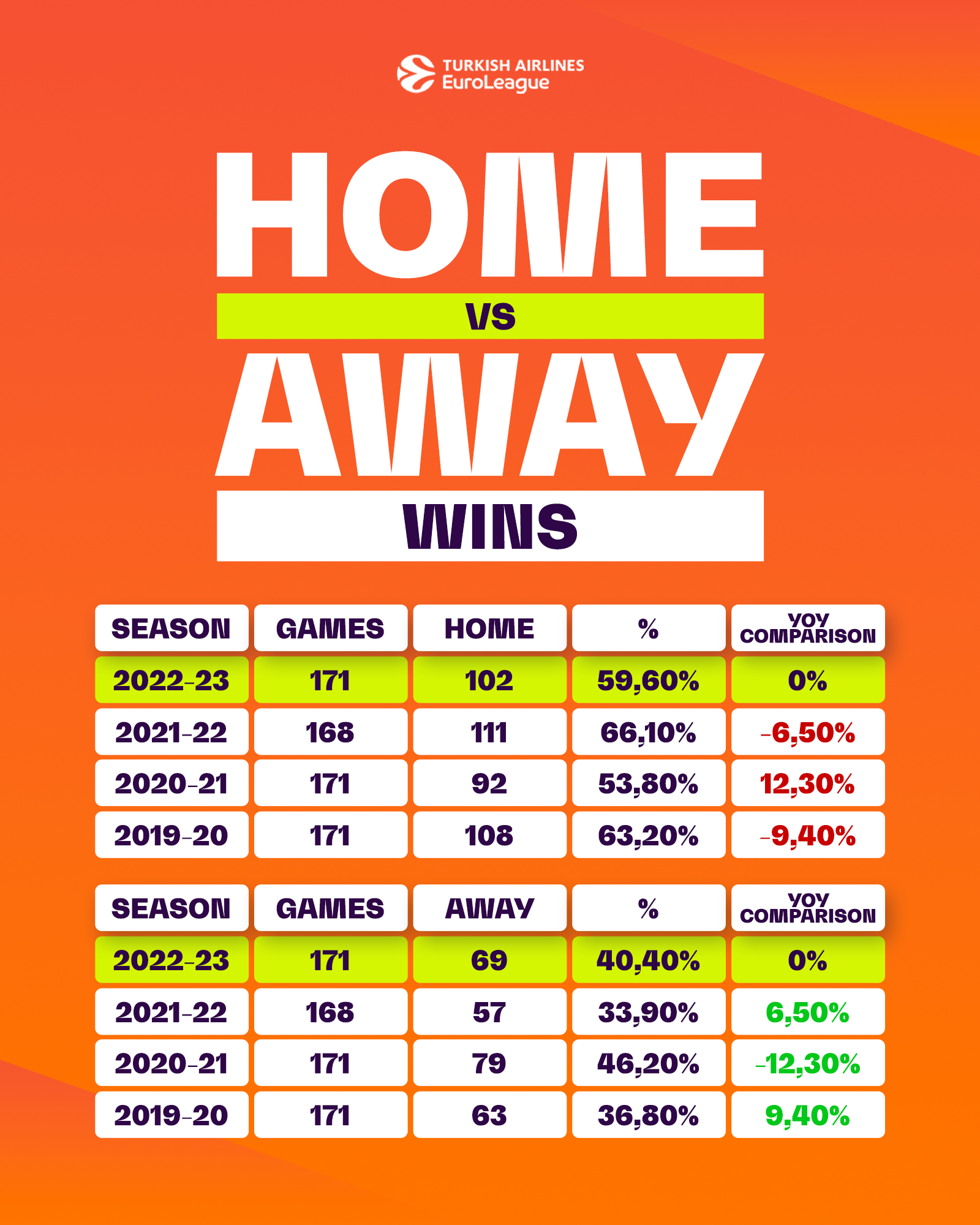 On top of that, the games are proving to be closer than ever with across-the-board increases in the number of games decided by 3, 5 and 10 points or less. More than one in five games (22.80%) have come down to a single basket or less while almost two in five (39.20%) have been decided just by two possessions.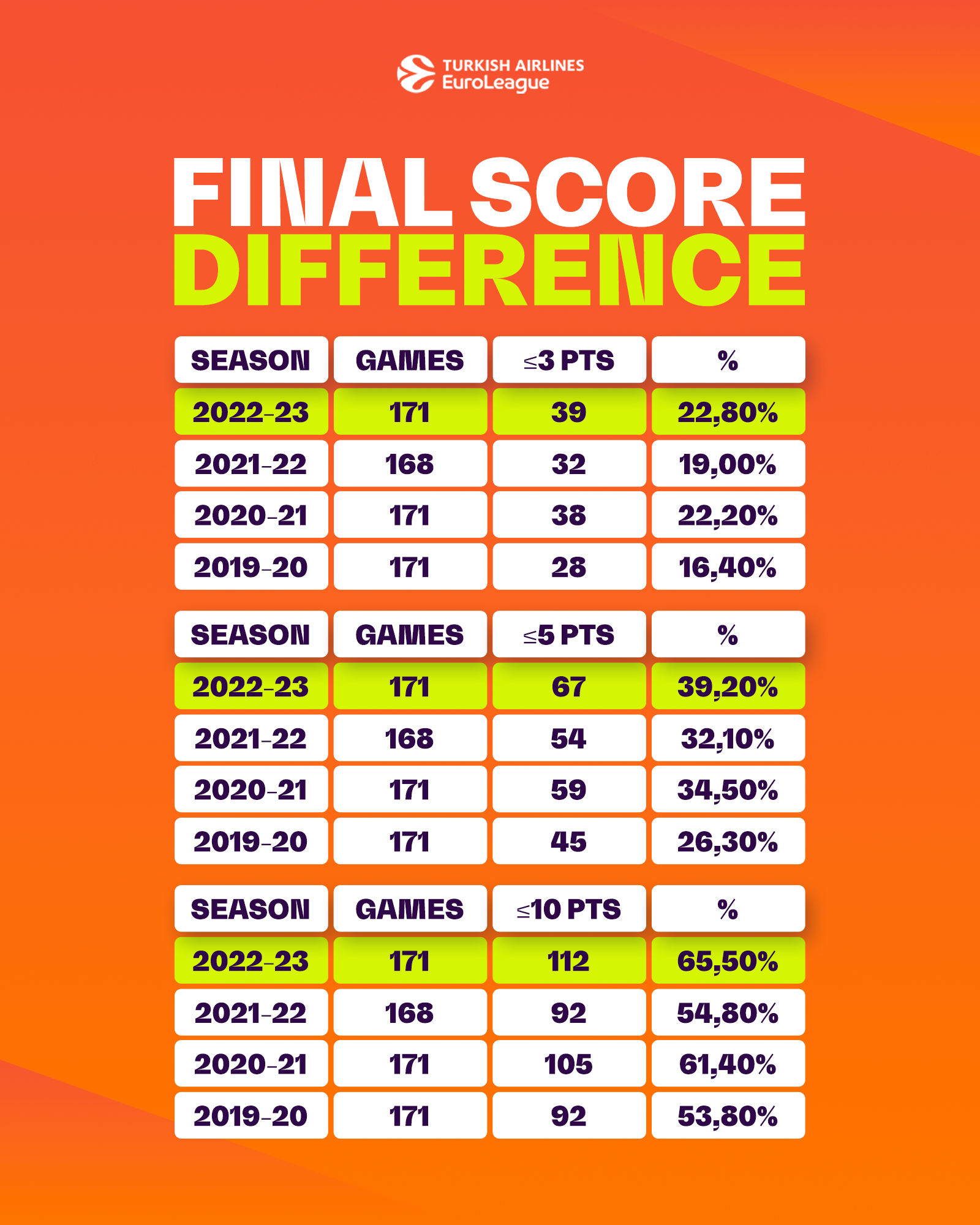 Total points scored are also showing a positive trend with 2.98 more points scored per game compared to last season.