Levels of interest in the Turkish Airlines EuroLeague across the continent have continued to surge despite the pandemic, according to new research conducted by Nielsen Sports.

The study showed a 22% rise in the competition's popularity in EuroLeague markets over the last three years, with particularly notable figures in France (+60%), Israel (+47%), Germany (+44%) and Italy (+36%).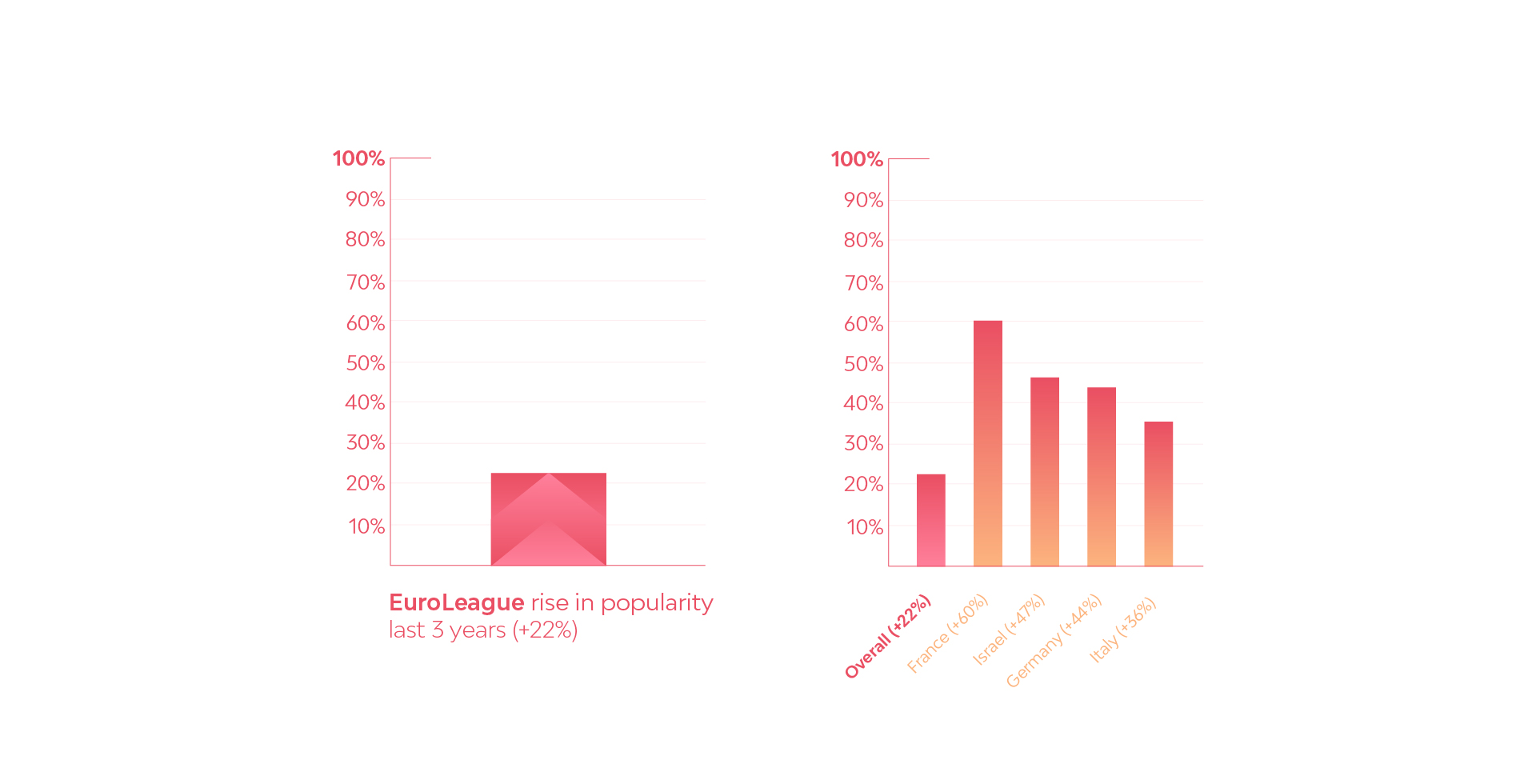 That upsurge is also reflected by soaring growth in live TV audiences for games, with a spectacular rise in viewing figures of 871% in Germany between 2018-19 and 2020-21. There were also significant increases in Italy (+371%), Israel (+227%), Spain (+195%) and France (+85%), contributing to overall growth of 75% for live TV audiences. When it came to the 2021 Final Four in Cologne, Germany, there was a 68% jump in live TV followers as compared to the previous Final Four in 2019 in Vitoria-Gasteiz, Spain.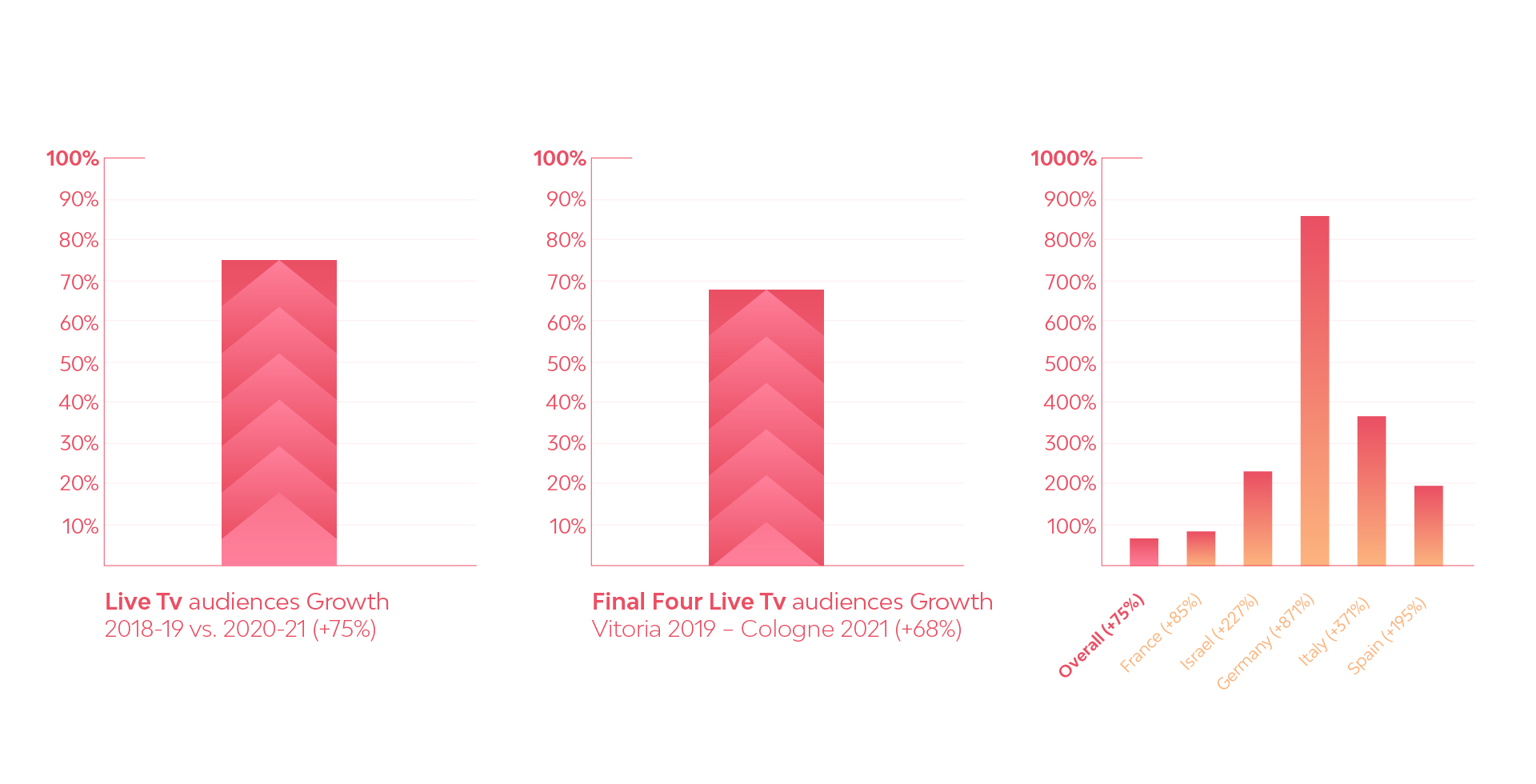 Social media is also now a vitally important way for fans to follow their favorite teams and players, and the EuroLeague has performed strongly in that area, as well, with increases in followers (+15%), engagement (+70%), views (+46%), reach (+29%) and impressions (+18%) in the last three years.

The pinnacle of the season, of course, is the Final Four, where the top teams of the season gather to fight it out for the title over one exciting weekend. The league's social media channels enjoyed huge growth for the recent Final Four in Cologne compared to the 2019 event in Vitoria-Gasteiz, with increases in engagement per post (+112%), total engagement (+82%), views per video (+99%) and total views (+84%).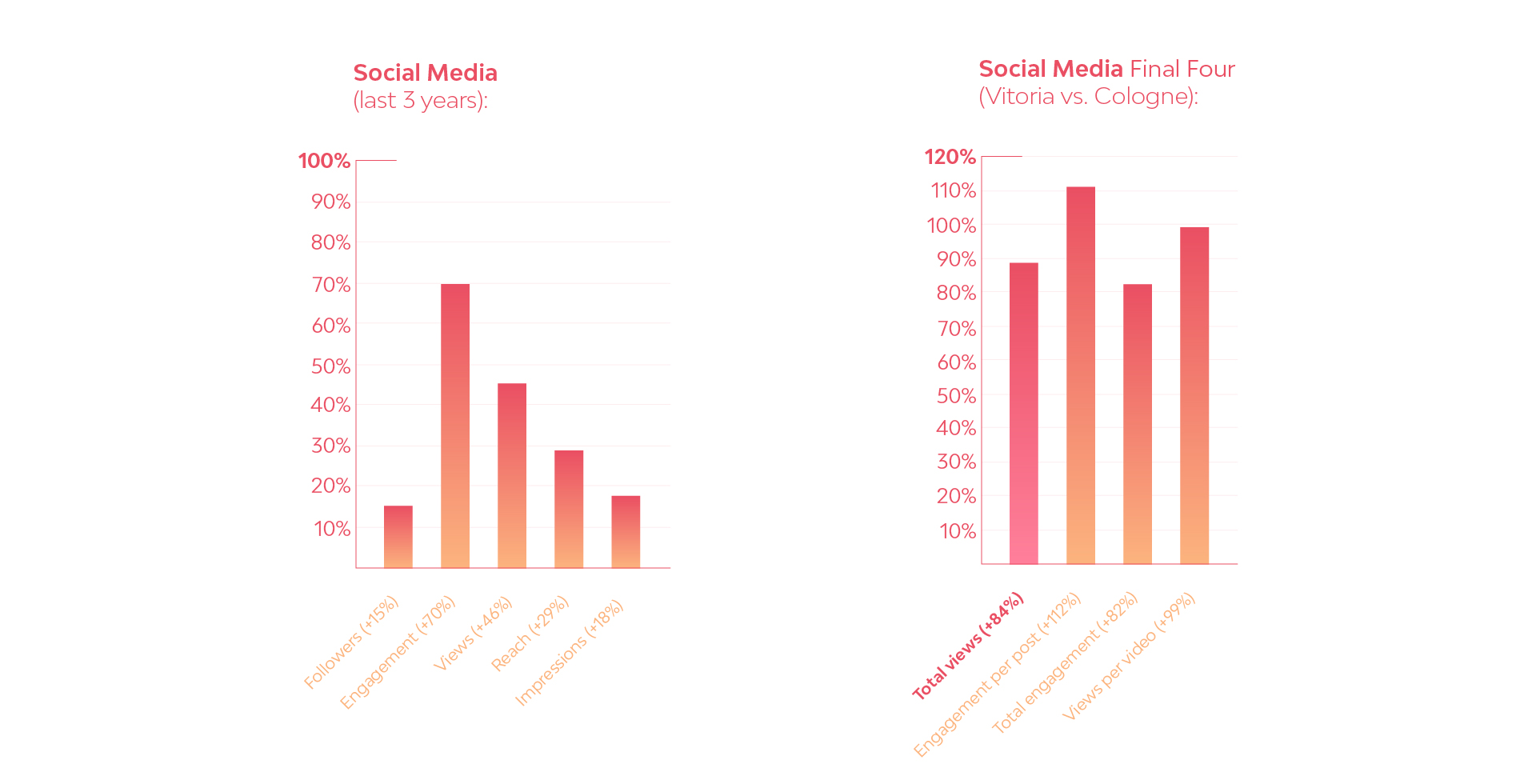 Looking ahead to the 2021-22 season, fans all over Europe are excited by the prospect of returning to the arenas to cheer on their teams. The research shows that 73.2% of fans want to come back to the games as soon as possible, with Russian fans showing the most anticipation (85%) followed by Turkey (81%), Serbia (79%) and Spain (79%).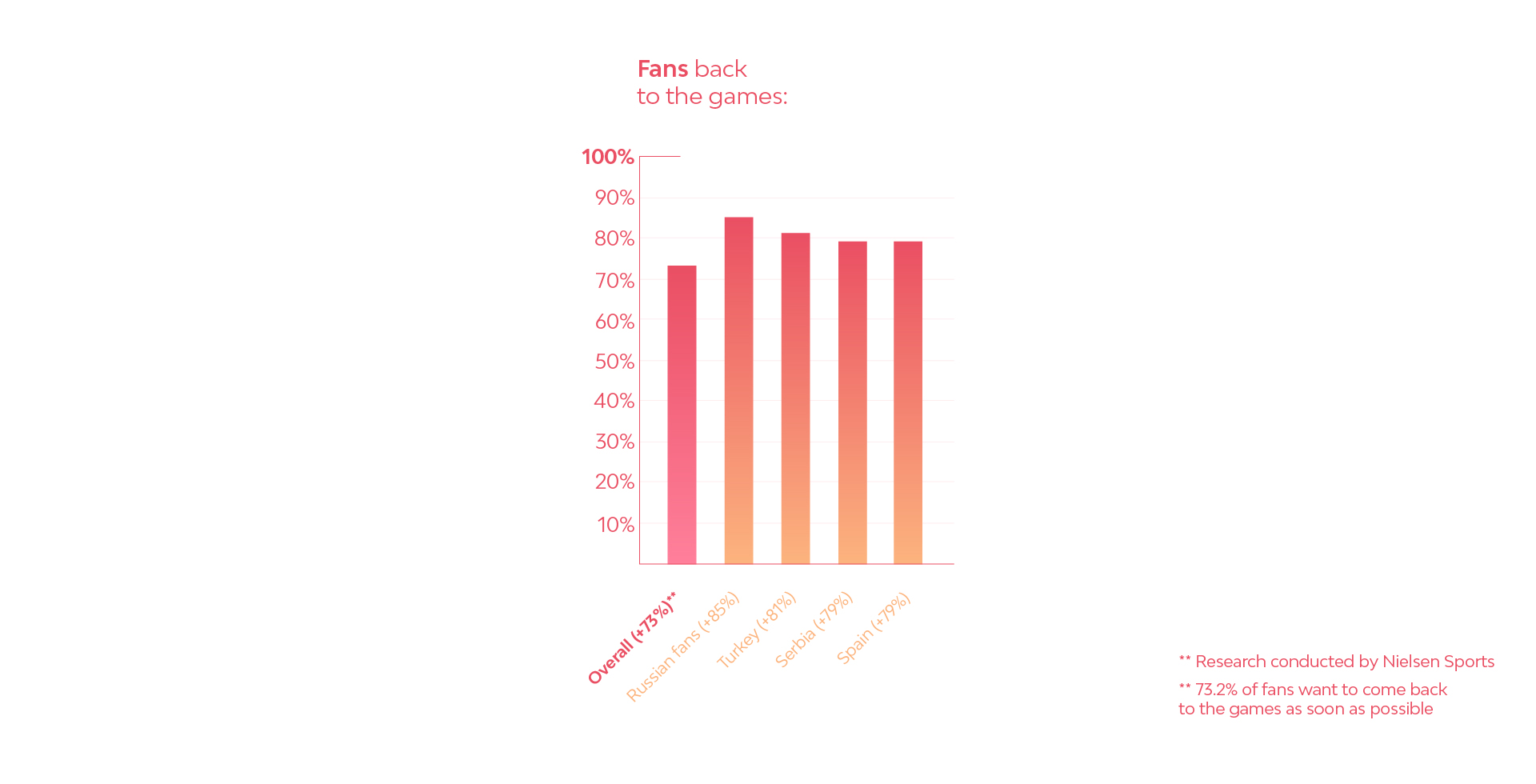 The league and its clubs are very conscious of ensuring fans can feel comfortable heading back into arenas, and the most important factors identified in the research are a solid sanitation plan (80%), management of required social distancing measures (79%) and a certificate of approved health and safety regulations (78%).